I LOVE integrating technology into each day with my kiddos...
and they LOVE "trying out" new ideas with me.
At a recent District PD Day, I was reminded about a great resource for
teachers that only requires ONE tech device!
Plickers is available from both the
iTunes App store and Google Play for free!
You basically need ONE device and the free printable
plicker cards from the website
and you're set to go.
I find I like using this resource during small groups better than whole group
right now... I can tailor the assessments and review more
easily to a small group and make sure I have challenging
questions for my advanced kiddos while having "just right"
questions for my kiddos that are still working on a skill.
The beauty of this tech is you don't have to input questions and answers
into the program to get the information you need back!
Sounds weird right...but really cool feature!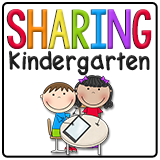 She talks about a great idea for creating the
assessment slides
to use with plickers.
I created some Tracking the Learning cards to help with
my small group assessment and prep for SAT10..
I simply bring my small group back to the table and display a skill card.
They get their plicker cards ready and then we scan.
I usually have the plickers site open on my laptop so they can
see how they did immediately and then the discussion begins...
You're welcome to download the assessment cards for your classroom as well!
IF I decide to do a card whole group, I project it and have the kids show
their answer as we play "Rock, Paper, Scissors"...
Why?
Well....because when you say,
"Rock, Paper, Scissors, Show..." they aren't spending as
much time looking to see what others are showing...
They're putting more effort into showing what they know on the beat :)
Weird...but works!
Plickers for Fractions:
HERE
Plickers for Missing Addends:
HERE
Plickers for Vowel Sounds of /ew/:
HERE
Plickers for Long O Vowel Sounds:
HERE
Plickers for Pronouns:
HERE
In reality, you don't really have to use plickers to do the assessments,
you could simply have students use hand signals or cards marked with ABCD...
but how much more fun is a little technology plugged into the mix...
PLUS...you can go back and look at the data
from the assessment and see which kiddos need
more time to work on which skill a little more...
Here's some more resources I've found on Plickers...
Ever use "Slide Share"?
This one's created by Nadine Gilkison.
I tried to embed the presentation, but alas...blogger would not play nice with the code Prezi was providing...however if you click on the picture below, it should take you to the Prezi page.