I first heard about
Plickers
at the #NotatISTE online community...
It's basically a way to assess students quickly with the use of just ONE device in the classroom...each child has a card that is coded for them to show what they know by holding the symbol on the card in different ways...
You can download the FREE app by clicking on the pic below or going to
Plickers.com
Then I saw Mary's blog post from Sharing Kindergarten and how she utilizes this cool technology
and now I am HOOKED!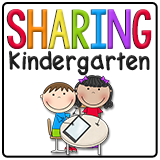 She's got an informative video that was really spectacular in helping me to see more ways to
utilize the technology for the younger group of students!
You can read about her ideas
HERE
Sooooo....I did some "upgrading" on my version of the
Rating Vocabulary words with hand signals...
and now...
I can have the kids rate the vocabulary words using
Plickers
I can pre-assess words as a whole group and see how the class
sees the word before I introduce and discuss it...
Using just ONE device, I can scan the cards...see how everyone is answering...who hasn't answered...and keep a record of what the answers were...
The plan would be to then have a post assessment of the words as well...but we'll see how it pans out...
I can also see using this type of technology with SAT10 practice questions
and eNvision quick checks...
Should be a fun and different way of formative assessment!
Here's the upgrade to the "Rating Vocabulary" file I shared
earlier
Click
HERE
to download the file to make your own charts!
Enjoy!