Enjoying my "last day in the forties" internet surf time....
Here's the "pre (me) and post(my son) birthday celebrations with the family...not feeling almost 50...
...until I realized I have a 19 year old now ....when did that happen?????
...and happened upon this cool
hosted by Jennifer over at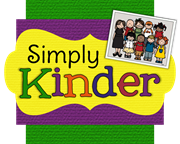 soooo...... I thought I'd join in the fun.
You'd be amazed at all the great educational blogs there are that have
some wonderful ideas to share!
Hop over and check it out…
but be sure to follow my Swamp Frog blog for some more upcoming give aways in the new year….
I'm revamping my math rotations and I've got fluency on the brain…can't wait to share what I'm thinking might work to help my kiddos (and hopefully yours as well) become more fluent math fact thinkers…
There's still a day left in the Math Fact Fluency packet giveaway
HERE
Enjoy your New Year's Eve!