Hello All!
Can't believe I only have 2 more Sundays until I start back to school...where did the summer go?
Thought I'd share a post I guest blogged for Jennifer over at...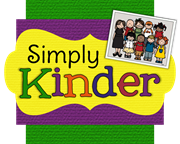 If you haven't had a chance to check out her blog, hop on over.
Here's the post....
Getting things ready for back to school ...
That would be teachers going back July 30th
and kids starting August 6th....YIKES....where did summer go?
One of my favorite assessments to help me quickly place students
into a "reading grouping" at the beginning of the year is the
"S
an Diego Quick Assessment
"...
you'll have a multitude of sites and pdf formats to download and enjoy.
I find it to be a quick and simple assessment I've used
over the years to help me quickly place my kiddos into
small groups before the first two weeks of school are over.
As more testing data is aquired and observations are made,
I can move the kids from group to group as needed....
however, I find this quick little assessment is usually
pretty good about putting them into a good fit group right from the get go :)
I've created a power point to go with the PrePrimer
through the Fourth grade lists of words so that
I don't have to have any papers sitting on my desk.
I downloaded the powerpoint onto my iPad so
that the kids can swish through the words as they read them.
I have a recording sheet I downloaded from the
internet to keep track of their scores.
You can download a copy of the Power Point
or by clicking the link below...
Prefer to have just pictures cause
your iPad won't play the powerpoints?
If you're just using the pictures, the kids can
scroll through them similar to a
powerpoint presentation on an iPad.
You can also use the pictures and t
he powerpoint on a computer or iPod.
Hope you hop by the Swamp and
see what other things I'm cooking up to have a