A Favorite First Day of First Grade activity for me is...
"Magic Fun Dough" ball of future telling fun!
Well...it used to be the "Magic Playdough"...but couldn't find the playdough at the right price this year so I took the cheap way out and bought the Fun Dough from RoseArt in the Dollar Spot at Target...
(Just a note: there's some question as to whether this is wheat free or not...so if you have students with wheat allergies...might want to go with another option...)
There are lots of posts available on the web for this wonderful and mysterious ball of fun!
Alicia at Little Sprinkles of Fun
has a cute post on how she makes the playdough balls
If you need a visual...this is the post to check out.
She does the same thing I do...flatten out one color and roll a small ball of another color to place inside the first color...then tuck the other color around and voila...a magic ball...
If that's not crystal clear...head over to Alicia's post to see her wonderful pictures...
Mrs. Kilburn
has a post on her blog about how to create the magic dough also...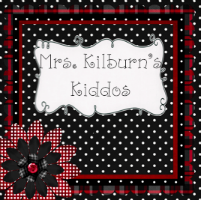 I take the easy way out and am not a baker or cooker of any kind...I just use the store bought container that are small and then add another color to the middle...
I use labels for the outside of the container and allow the kids to keep them in their desk for the first week or so...
Here's a copy of my
labels
...NOT my original poem...
just changed some words to fit the Fun Dough instead of Playdough...
Enjoy...
Last Sunday of the Summer for me...
Teachers head back for inservice tomorrow :)