16 lovely ladies got together at
Demo's
in Lebanon, TN yesterday for a blog stalking luncheon.
It was delicious food and fabulous talk! Hope everyone had as much fun as I did!
Our Demo's waiter was very kind to sit us near a beautiful window and with tables that were split so we could "somewhat" talk across without yelling too loud :)
Jennifer and Shannon were so sweet to create and share M & M jars of treats as well as water bottles with tea powder. Thanks!
Markeeta (with her beautiful daughter) and
Tangelia
Becky, Heather D. and Heather S.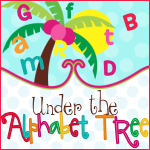 Laura (the organizer), Mary, and Asha