Hope to see some friends at the Cover To Cover Cafe in Arlington, TN today
for a Cupcake get together....
I'll be there at 11:00 to get first dibs on a yummy cupcake for St. Patty's Day!
They also have soup, sandwiches, and salads!
Bonus.....they'll have some books on sale for 50% off today!!!!
Yeah!
From Memphis...Bartlett...Lakeland...Cordova... and anywhere else below Arlington....
Take 70 to Arlington
Turn right at Quintard Rd....
You can also turn right at Collierville - Arlington Rd.
Winner! Winner!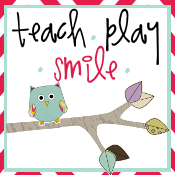 She's won the wonderful upgrade to a premium membership to Spelling City!
If you haven't hopped over to her blog…go check it out!
She's got some wonderful ideas to share!
Blog Award!


Thanks to Lauren at The Weekly Hive...
for awarding me the Top 10 Blog Award….
I could pass it along to a TON of blogs…but thought I'd choose a couple you may not have hopped over to see in awhile….