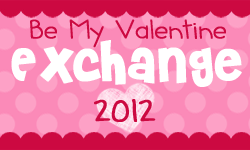 Thanks so much to my Valentine Exchange Partner...
Mrs. Miner from
Mrs. Miner's Monkey Business
She made my weekend start off really special with a great package full of unique and cool things!
I LOVE....LOVE...LOVE...the picture frame with my Swamp Frog First Graders inside !
And I can't wait to try out the yummy smellys in the special package!
Thanks so much to Sarah and Caitlin for hosting this great time!