Dontcha just love a good game of tag? Thanks to these three fabulous bloggers for including me in the game....let the fun begin!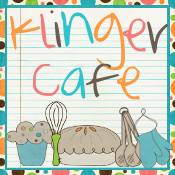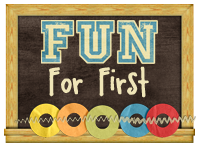 Now onto the rules of the game: follow the guidelines and pass it on to 12 other lucky bloggers!
Rules:
1.
You must post the rules.
2. Post 12 fun facts about yourself on the blog post.
3. Answer the questions the tagger set for you in their post, and then create 12 new questions for the people you tagged.
4. Tag 12 people and link them on your post.
5. Let them know you've tagged them!
12 fun facts about me!
1. I LOVE Shih Tzus.
We're on our third little love in 23 years of marriage :)
2. Our first Shih Tzu was named Scooby Doo.
Our second was named Shaggy.
Our current princess is Daphne….see the theme here?
Yep…I'm a "Scooby Doo" fan!
3. I LOVE, LOVE, LOVE reading mysteries!
My favorite authors: Kathy Reich, Lisa Jackson, Sandra Brown, and Brandilyn Collins!
4. I'm addicted to my Kindle Touch!
I don't miss holding a book a bit :)
5. My husband is an Ultra Running Addict and has recruited myself and son to crew his "Run Across America on Trails"….yep …80 days on the road/trails!
6. I'm now a co-owner of a 1997 Road Trek with a VERY blue velvet interior.
7. The reason we bought the Road Trek is for the …. toilet of course…who wants to run/crew across America and not have access to a toilet??!!
8. I LOVE the ocean! I don't swim, surf, or sail! I LOVE to watch the waves and listen to the surf!
9. I used to be a Creative Memories consultant ages ago….and I still have tons of photos to put into albums! Now, I use Smilebox and put my digital photos into albums ready to send and share right away!
10. I started teaching in the little town of Brunswick, MD….living over a garage in the middle of nowhere close to a laundry mat…
11. So….I used to wash my clothes in the bathtub and hang them to dry outside in the forrest that was the middle of nowhere!
12. What about winter you ask…..well…you hang the clothes over anything that stands in your very tiny apartment over the garage and turn up the heat as high as it will go :) Gotta love utilities included :)
Now to answer the questions:
First Grade Rocks:
Were you excited to be tagged? Absolutely!
What are you doing right now while trying to write this post??? Watching NCIS reruns.
What subject do you feel like you ROCK at teaching and why??? I love reading...it's great to see the minds click on and the world open up before them!
What grades have you taught? pre-K, 1,2,3,7
Who is the person that you go to for help when you need support at school? teammates
Do you have a lot of after school meetings? no
What do you do for reading interventions? iStation
What is
your
favorite blog post? any and all!
Do you like comments on your blog posts? absolutely!
Are you a coffee person? double absolutely with an addiction on the side!
What is your favorite show to watch on television? NCIS
What great book have your read lately? "Spider Bones"
Questions from Fun for First:
1. What is your favorite magazine? Mailbox Magazine
2. What is your favorite dinner that you cook? Spaghetti
3. What is your favorite dinner when you go out? Qdoba's Grilled Chicken Burrito!
4. What is your least favorite household cleaning chore? Cleaning the bathroom
5. What household cleaning chore do you find the most rewarding? Uhmmm....none!
6. What is one beauty item that you could not live without? lotion
7. What is your favorite song? right now?....."Good Feeling"
8. What is your favorite dessert? Cheesecake
9. Do you like to exercise? Nooooo!!!!
10. Do you like to shop in store or online? Online
11. Do you have any pets? yep...
12. Are you a neat freak or free spirit? definitely a free spirit!
Questions from First Grade at Klinger Cafe
How long have you been teaching? Since 1986 with three years off to be with my son!
What was your first teaching job? Second grade teacher in a little town of Brunswick, MD.
What made you decide to become a teacher? Mrs. Schneider!
Do you have a teaching "idol?" Many….Heidi Butkus, Donna Whyte, Mr. Smith, and…the best team ever!!!
What is your favorite thing to do in the summer? Go to the beach and read! walk! and listen!
Do you get a spring break if so when? Yes! March
Do you have extra duties besides teaching that are nonpaid? NOPE :)
Who is the "go to" person at your school? I think that means who do I go to when I need help….that would be my team members!
What is your greatest dream in the world of teaching? To be able to share and help others not just in my school, but all over!
What snack gets you through "those days?" Ghirardelli Dark Chocolate Mint Squares!
What would you be doing if you didn't teach? a coffee barrista, a receptionist, or a secretary.
Would we be friends if we taught together, why or why not? Sure…we both love to create and share!
Now my questions for the 12 bloggers below:
1. Who's your favorite author?
2. What's your favorite TV show?
3. Do you watch real time TV or do you Tivo?
4. Do you exercise? Where? When? How long?
5. What's your favorite thing to do on vacation?
6. Are you a coffee a holic?
7. What's your favorite time of day?
8. Do you have a favorite Bible Verse that get's you through the rough spots? Share?
9. Are you a real book holder...or a Kindle holder?
10. Want to come join me in my adventures in crewing as my husband runs across america??
11. Do you have stability balls in your school?
12. Do you use guided reading groups, daily five, or something altogether different?
And the 12 lucky players are....
That's more exercise than I've done in a long time....now to go tag these friends in their blog posts....
Enjoy,
Heidi