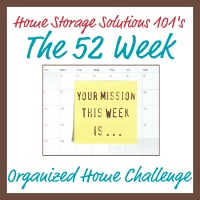 Happy New Year to one and all! One of my biggest goals this year is to get more organized!
So I've hopped over to this cool little blog and will try to use some of the suggestions each week to become a little more organized! Hope it works!
Want to try too...just click on the picture above and you can check it out!
Have a blessed day!
Heidi