It's a blog party and we're talking about Debbie Diller's fabulous book, "Math Work Stations"....come join the fun!
Be sure to hop over to Mrs. Willis's Blog to start the party off...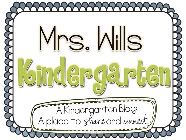 Here's the pdf of the chapters and hostesses that will be starting off the discussions on each chapter of the book.
After hearing Debbie speak on her new math book in Nashville, I was sold on using stations (NOT centers) during my math time! I've slowly been changing things over since that day in February, but it has been a SLOW process....I hope to get more done this summer!
Here's how I store my games for centers at this time...seems to work for me...but I may change it up a bit as I see more wonderful ideas come through for the organization process in this book. Organization is NOT a strong point for me :(
I have the games that are to be used at each station in a drawer with a number on the drawer. This number corresponds to an area around the room with the same number label. I found it was much more helpful to have the kids pick out the spot...then it's there idea and they own the areas in the room. I will say that I guide their choices very carefully so that ultimately, the station is where I think it will be the best, but I make 'em think they're doing most of the designing!
These orange hanging file folder tubs (Go VOLS!) work well for holding the gameboards and pieces for right now. This is where I store them when they are not in use.
It's getting pretty packed in this one, so I better plan on getting some more this summer when the sales start again :)
In the 7 drawer tower, I put the stations that will be used throughout the day. Each drawer is now numbered with a large number and a frog picture. This number is also placed somewhere around the room so that the drawer comes out and goes to that area of the room with the child. Then the pair can choose the game they want to use for that time period and play in that area.
Children are paired and organized so that they can go to a center during one rotation and meet me at the table during another rotation...not sure if I'm going to keep this or not for next year...I'm still working on my thoughts about how to rotate them through their centers and such.
No great downloads today :( Still getting my thoughts put together to see what I want to do. I'd like to have some sort of recording sheet so I know where the kids have been and what they need to go to...would like to have one or two stations where they HAVE to complete a worksheet type paper so I can take a grade (ahhh yes....first graders have to have those grades)....maybe a rubric of some sort...lots of time yet to think upon this thought! I usually don't like to have paper and pencil work at all stations...I think they get more out of it when they're working on whiteboards and thinking out loud...but now I'm just thinking out loud....
Any suggestions?